Wherever you fly, Airbus is there to help with a wealth of expertise to ensure that you are fully satisfied. Our experts understand the specific needs of corporate jet customers. We provide for you a dedicated Customer Support Director and an ACJ exclusive call centre: C4You.
Whatever you need, ACJ is there to support you.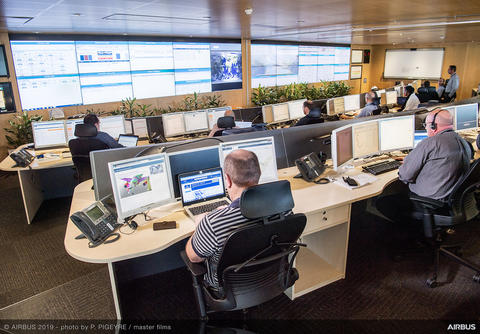 Your exclusive and dedicated customer care centre
Taking care of you with a total dedication and minimizing aircraft downtime
Our technical experts are always ready to support you worldwide, helping to safe and efficient ACJ operations.
The ACJ Customer Care Centre (C4You) provides a single point of contact for technical queries. With a deep understanding of ACJ concerns, our C4You provides :
- Global technical support critical situations, by phone 24/7
- Answers to routine queries by e-mail
Your contact
- Email: c4you@airbus.com
- Phone: +33 5 61 93 39 39

Your dedicated Support Director
Ensuring your satisfaction
ACJ Customer Support Directors provide a dedicated point of contact, helping to keep things simple for you and providing peace of mind for your operations.
CSDs are your focal point for:
Contract administration
Safety coordination
Customer satisfaction
Commercial offers
Entry into service preparation
Warranty coordination
Supplier support management
 
Find your personal CSD on the following map:
Dedicated support for MROs
Readiness and anticipation
Securing your Entry into Service
We anticipate to make everything optimal from day 1:
Entry into service preparation
Maintenance planning
Initial provisioning
Flight crew and maintenance staff training