CREATE YOUR PERFECT PLACE IN THE SKY
Who better to accompany you to design and build your perfect place in the sky than the company that makes the Airbus corporate jets?
You have a choice of pre-defined cabin concepts or you are free to fully customize your Airbus corporate jet to your exact needs. Our cabin designers and cabin engineers have unrivalled experience, knowledge and skills. From concept development to cabin customization, we provide peace of mind and take care of every details.
"Through deep understanding and trusted relationships, we help customers create their perfect place in the sky. Our focus is to make the cabin a place in which customers immediately feel at home and relaxed" 
Customers like to realise their dreams by customising private-jet cabins to suit their lifestyles, and the ACJ team is ready to help.
Sylvain Mariat
Head of Creative Design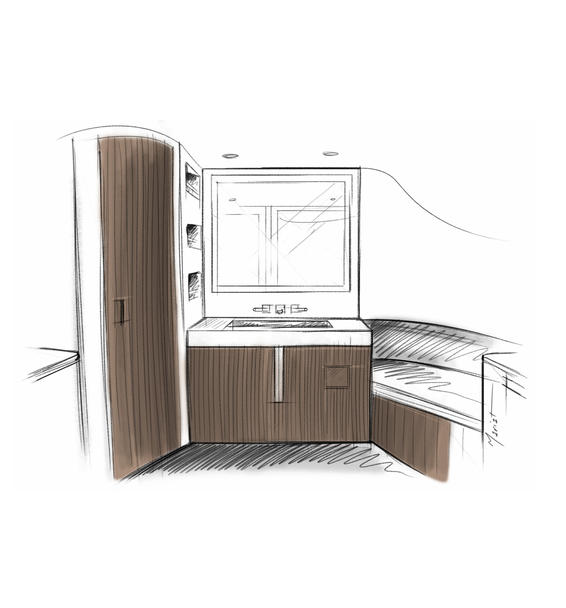 Fully customizable interiors
Airbus corporate jets fully customizable interiors enable you to benefit from our extensive experience in cabin outfitting management, for complete peace of mind.
Airbus is the only manufacturer of top-of-the-line business jets having delivered more than 80 turnkey cabins built by approved outfitters.