Latest news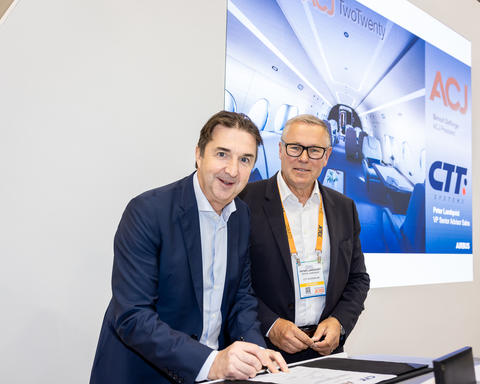 ACJ partners with CTT to supply cabin air humidifier system for the ACJ TwoTwenty
Airbus Corporate Jets (ACJ) has signed a partnership agreement with CTT, a Swedish specialist on humidity control products for aviation to equip the ACJ TwoTwenty with a state of the art cabin humidification system.
Read more
ACJ TwoTwenty Creative Studio
Airbus Corporate Jets (ACJ) has opened its exclusive new ACJ TwoTwenty creative studio in Toulouse, France.
The studio dedicated to ACJ customers showcases a real-size section of the ACJ TwoTwenty cabin, offering double the space and volume of any competitor aircraft, so they can customize it to make it their own. With an integrated use of virtual reality technology complemented by configurable customer-specific mock-ups, all these assets available under one roof make the creative studio a unique and attractive one-stop-shop for interior design.
Customers can imagine and design their own luxury interior with the ACJ designers and technical specialists who will help guide and advise them along the visit.