Airbus Corporate Jets reinforces its presence in the US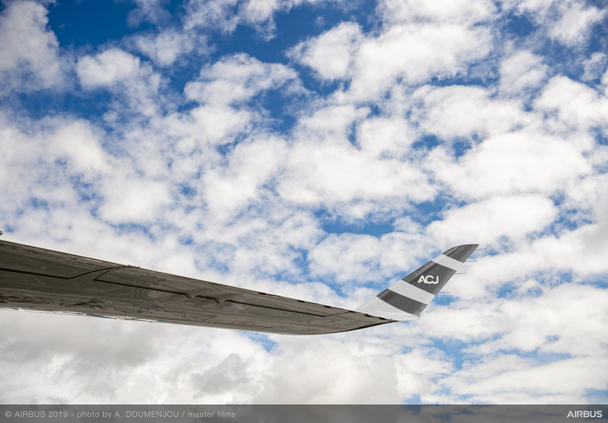 Orlando, October 17, 2022 – Airbus Corporate Jets (ACJ) is continuing to increase its presence in the U.S. by expanding its team, visibility, and sales and marketing efforts throughout the country. In the U.S., there is a need for some 1,200 business jets due to be replaced or for growth, including around 100 bizliners and 1,100 bizjets.

"The goal for ACJ is to penetrate the U.S. market with its latest new-generation corporate jet aircraft, the ACJ TwoTwenty, which was launched at the end of 2020," said Sean McGeough, VP Commercial ACJ for North America. "We strongly believe that the ACJ TwoTwenty is a game changer as it is a new value proposition to business aviation buyers. The innovative solution combines intercontinental range and up to three times more personal space, thus providing more comfort for each passenger and at a similar price tag as ULR bizjets but with a much lower operating cost."

In addition, on the ACJ Service Center Network side, Comlux Completion in Indianapolis, is extending its capabilities within the ACJ Service Center Network and is becoming an approved Service Center MRO for the ACJ TwoTwenty. Its capabilities include all maintenance-related activities, cabin refurbishing and cabin/system upgrades, giving ACJ TwoTwenty customers/operators a facility in the U.S. they can rely on. The ACJ TwoTwenty was launched at the end of 2020 and will enter into service beginning in 2023. Airbus has a long-standing relationship with the U.S., going back some 40 years. Thanks to more than 2,000 commercial aircraft in service in the U.S., the company's activity has grown from fewer than a dozen people in 1978 to more than 4,000 employees in a network of 38 locations in 16 states. Airbus has spent more than $220 billion in the U.S. since 1990, supporting more than 275,000 American jobs, and utilizes ~2,000 U.S. suppliers in some 40 states.
More than 210 Airbus corporate jets are in service worldwide, flying on every continent, including Antarctica.
Your contact
Anne GALABERT
External Communications - Airbus
Mary Anne Greczyn
Communications - Airbus US