OFFER PROVEN CAPABILITY AND NONSTOP TO THE WORLD RANGE
The A330neo, which combines new-generation engines, aerodynamic and other improvements to deliver even more comfort, efficiency and true nonstop to the world range. Designed for highly-demanding VIP and private markets, the aircraft delivers top-end luxury, comfort and range.
The A330 is the world's most successful widebody airliner, having evolved through intelligent innovation into an even more capable aircraft - as well as having evolved into freighter, multi-role tanker transport and corporate jet roles.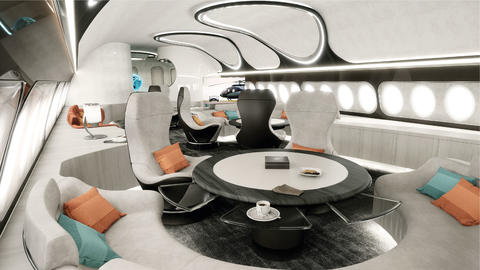 Personal space leader
A place where you can experience space like no other jet, curated ambience and artisanal quality materials you can relate to. No place is comfier than your home and we have truly endorsed this and brought it to our products. Intercontinental
We understand how important freedom and flexibility is for you. Which is why when you select an Airbus corporate jet, you choose flying anywhere you desire non-stop, comfortably and surrounded by the features that complement everything you love to do.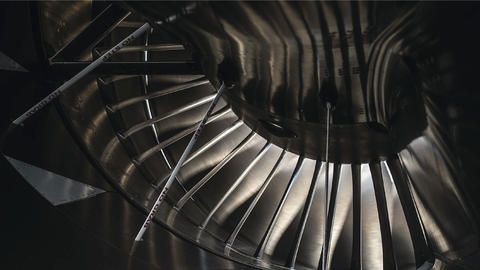 Unbeatable economics
We have your best interest at heart. For us, choosing our jets must make sense for you. Our planes have been designed and built to provide you with the greatest value for money compared to any other business jet.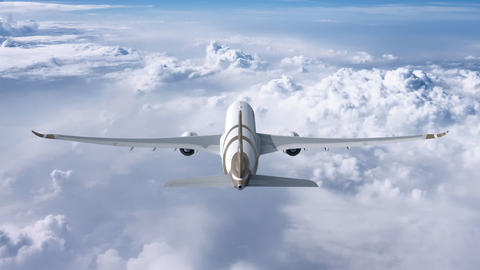 Pioneering technology
Since its first flight, the A330 has been an example of a highly-innovative aircraft that delivers superior quality and efficiency. With the arrival of the new engine option (NEO), the ACJ330 Family continues to go from strength-to-strength. Technological advances in modern engines and wing design further enhance the performance of this aircraft; delivering savings on fuel burn whilst simultaneously helping the environment. "Our aim is always to adapt to what the customer wants."

Whether it is fine dining, pampering, movie night, working from the sky to make strategic business decisions or simply relaxing with your loved ones and cherished guests, we curate the space and technology to enable you to do so, uncompromisingly.
Our team is here to guide, inform and help you make an informed decision. We want to get those doubts out of the way so that you can focus on the experience of flying in one.
 
ACJ330-800 
| | | |
| --- | --- | --- |
| General specs | Metric | Imperial |
| Wingspan | 64 m | 210 ft |
| Aircraft length | 58.82 m | 193 ft |
| Height | 17.39 m | 57 ft 1 in  |
| Fuselage diameter | 5.64 m | 18 ft 6 in |
| Cabin length | 45.03 m | 147 ft 7 in |
| Cabin width | 5.27 m | 17 ft 3 in  |
| Cabin height | 2.41 m |  7 ft 91 in |
| Cabin floor area | 216 m2 | 2,325 sq ft |
| Cabin volume | 611 m3 | 21,577 cu ft |
| | | |
| --- | --- | --- |
| Aircraft data | Metric | Imperial |
| MTOW | Up to 251 tonnes | Up to 553,400 lb |
| MLW | 186 tonnes | 410,060 lb |
| MZFW | 172 tonnes | 388,000 lb |
| MFC | 139,090 litres | 36,750 US gal |
| Max range | 19,260 km (25 pax) | 10,400 nm (25 pax) |
| Max cruise altitude | 12,634 m | 41,450 ft |
| Engines | Rolls Royce Trent 7000 | Rolls Royce Trent 7000 |
ACJ330-900 
| | | |
| --- | --- | --- |
| General specs | Metric | Imperial |
| Wingspan | 64 m | 210 ft |
| Aircraft length | 63.66 m | 209 ft |
| Height | 16.79 m | 55 ft 1 in |
| Fuselage diameter | 5.64 m | 18 ft 6 in |
| Cabin length | 50.35 m | 165 ft 2 in |
| Cabin width | 5.27 m | 17 ft 3 in |
| Cabin height | 2.41 m | 7 ft 91 in |
| Cabin floor area | 243 m2 | 2,616 sq ft |
| Cabin volume | 687 m3 | 24,261 cu ft |
| | | |
| --- | --- | --- |
| Aircraft data | Metric | Imperial |
| MTOW | Up to 251 tonnes | Up to 553,400 lb |
| MLW | 191 tonnes | 421,083 lb |
| MZFW | 177 tonnes | 399,037 lb |
| MFC | 139,090 litres | 36,750 US gal |
| Max range | 18,334 km (25 pax) | 9,900 nm (25 px) |
| Max cruise altitude | 12,634 m | 41,450 ft |
| Engines | Rolls-Royce Trent 7000 | Rolls-Royce Trent 7000 |