SPACE THAT TAKES YOUR LIFESTYLE TO THE WORLD
The ACJneo Family is up to four times the cabin size of traditional high-end business jets, with a similar external length and wingspan.
It is available with two of the industry's latest-generation engines: CFM International's LEAP-1A and Pratt & Whitney's PW1100G, both of which offer further enhancements in range and efficiency.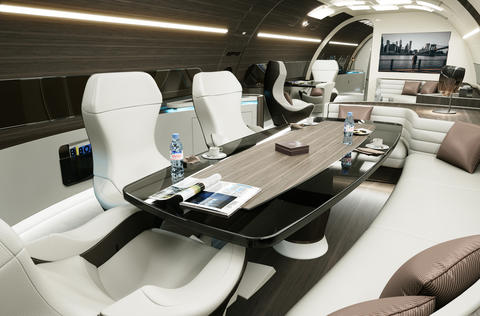 Personal space leader
From conception to delivery, our aircraft are meticulously crafted with you and your loved ones in mind. No place is comfier than your home and we have truly endorsed this and brought it to our products.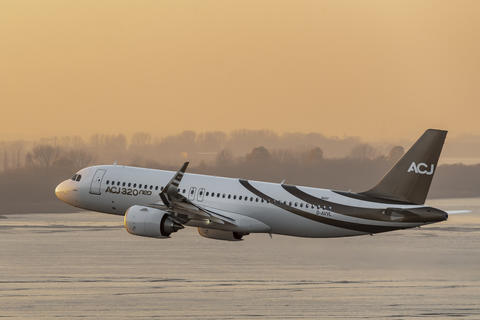 Intercontinental
We understand how important freedom and flexibility is for you. Which is why when you select an Airbus corporate jet, you choose flying anywhere you desire non-stop, comfortably and surrounded by the features that complement everything you love to do.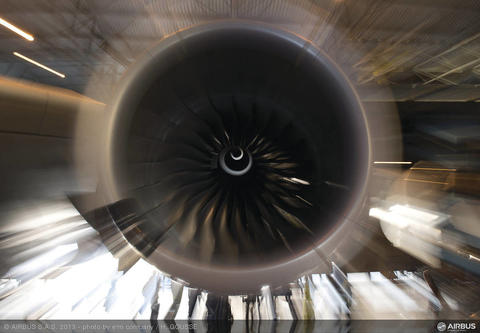 Unbeatable economics
We have your best interest at heart. For us, choosing our jets must make sense for you. Our planes have been designed and built to provide you with the greatest value for money compared to any other business jet.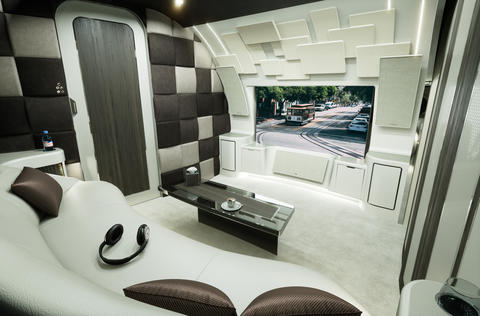 Pioneering technology
The modern designs of the ACJ Family mean that they come with more features as standard. These features include streamlined, aerodynamically efficient designs, pilot-pleasing common cockpits, fly-by-wire controls that save weight and maintenance, as well as introducing greater protection, weight-saving materials such as carbon-fibre as well as time and cost-saving centralised maintenance. "For us, choosing ACJ must make sense for you."

Whether it is fine dining, pampering, movie night, working from the sky to make strategic business decisions or simply relaxing with your loved ones and cherished guests, we curate the space and technology to enable you to do so, uncompromisingly.
Our team is here to guide, inform and help you make an informed decision. We want to get those doubts out of the way so that you can focus on the experience of flying in one.
 
ACJ319neo

ACJ320neo

ACJ319neo - General specs 
| | | |
| --- | --- | --- |
|   | Metric | Imperial |
| Wing span | 35.8 m | 117 ft 5 in |
| Aircraft length | 33.84 m | 111 ft |
| Height | 11.76 m | 38 ft 7 in  |
| Fuselage diameter | 3.95 m | 155.5 in |
| Cabin length | 24 m | 79 ft |
| Cabin width | 3.7 m | 12 ft 2 in  |
| Cabin height | 2.25 m | 7 ft 5 in |
| Cabin floor area | 83 m2 | 893.4 sq ft |
| Cabin volume | 190 m3 | 6,710 cu ft |
Aircraft data 
| | | |
| --- | --- | --- |
|   | Metric | Imperial |
| MTOW | Up to 78.2 tonnes | Up to 170,417 lb |
| MLW | 63.9 tonnes | 140,875 lb |
| MZFW | 60.3 tonnes | 132,939 lb |
| MFC | 37,400 litres (5 ACTs) | 9,880 US gal (5 ACTs) |
| Max range | 12,500 km (8 pax) | 6,750 nm |
| Max cruise altitude | 12,500 m | 41,000 ft |
| Engines | CFM LEAP-1A or PW1100G | CFM LEAP-1A or PW1100G |
ACJ320neo - General specs 
| | | |
| --- | --- | --- |
|   | Metric | Imperial |
| Wing span | 35.8 m | 117 ft 5 in |
| Aircraft length | 37.57 m | 123 ft 3 in |
| Height | 11.76 m | 38 ft 7 in  |
| Fuselage diameter | 3.95 m | 155.5 in |
| Cabin length | 27.74 m | 89 ft 10 in |
| Cabin width | 3.7 m | 12 ft 2 in  |
| Cabin height | 2.25 m | 7 ft 5 in |
| Cabin floor area | 96 m2 | 1,003 sq ft |
| Cabin volume | 220 m3 | 7,770 cu ft |
Aircraft data 
| | | |
| --- | --- | --- |
|   | Metric | Imperial |
| MTOW | Up to 79.0 tonnes | Up to 174,165 lb |
| MLW | 67.4 tonnes | 148,592 lb |
| MZFW | 64.3 tonnes | 141,757 lb |
| MFC | 34,351 litres (4 ACTs) | 9,075 US gal (4 ACTs) |
| Max range | 11,100 km (8 pax) | 6,000 nm |
| Max cruise altitude | 12,500 m | 41,000 ft |
| Engines | CFM LEAP-1A or PW1100G | CFM LEAP-1A or PW1100G |